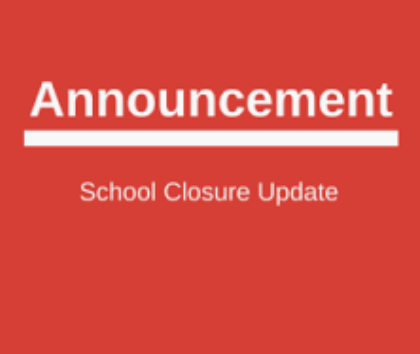 Updated School Closure Information
Alma Public Schools
Thursday, April 02, 2020

Dear Students, Parents and Patrons:
Last night, the Governor issued a broad and statewide Directed Health Measure (DHM) to make it clear and direct that schools across Nebraska will not return to a normal status in the current school year. All school buildings in the state will remain closed and alternative education will continue. This has been the recommendation of Commissioner of Education Matt Blomstedt for several weeks and it now clarifies what most educators have been expecting. I have listed what this means to Alma Public School below. Please review the list and if you have questions please contact the school at 308-928-2131.
There has been a confirmed case of community spread of COVID-19 in Buffalo County. A community spread transmission is when people have COVID-19, but public health officials are unable to identify how or where they became infected. Two Rivers Public Health Department has issued a Directed Health Measure (DHM) for all seven counties in their region. This includes Harlan, Buffalo, Dawson, Franklin, Gosper, Harlan, Kearney, and Phelps counties. This DHM does not change anything we are currently doing at school and allows school staff to continue working within the building. As before, groups will be limited to 10 people or less and we will need to continue to follow social distancing guidelines, washing hands, and staying home if individuals feel sick or have any of the symptoms of COVID-19.
What does this all mean for APS?
Alma Public Schools will continue the alternative education process through the end of the school year. The last day of school will be Tuesday, May 19.
We will continue to provide meals though May 19, on the days we were scheduled to be in session. There will not be meal services on Friday, April 10 or Monday, April 13.
We are working on several options for graduation, and a letter will be sent to the seniors and their parents in the very near future for their opinion on how to proceed. Having a traditional graduation is not permissible through the end of May, and possibly longer.
A plan is currently being put together on how to disperse the student's items including notebooks, pens, pencils, PE shoes etc. The how and when will be determined in the near future and announced through the school's social media pages and the school announcement system.
The FFA flower and plant sale will be held, but will be altered to fit the guidelines of social distancing and no more than a group of 10 people in any area. The exact procedure of how this will work is still being planned and will be shared at a later time.
We will decide whether we will have Summer School for the secondary and elementary students at a later date. This will depend on the restrictions in place in the future. Credit recovery for the secondary students will continue to be handled through Odysseyware.
NSAA has announced that all extracurricular activities and practices this spring have been cancelled for this school year.
The DHM imposes enforceable limits on public gatherings and will prohibit any practices of any kind through at least May 11, in Harlan County, and the rest of the counties in the Two Rivers Health Department area.
At the April 13 BOE meeting there will be a resolution stating that graduating seniors will be on track to graduate as long as they complete the current work being assigned to them and meet all necessary requirements. Those that do not meet the requirement as outlined in Board Policy, will not be permitted to participate in the graduation ceremony. The resolution will promote K-11 grade students to the next grade unless other arrangements have been discussed with the parents/guardians.
NDE and the Governor have both stated that the 2020-2021 school year calendar could be altered because of COVID-19. Hopefully this will not take place!
The administration will continue to watch the news conferences, webinars, and Zoom meetings to keep up on the latest information. Thank you again to all of the staff for doing what they are doing. It is greatly appreciated. We ask that parents and students contact the teachers if they have questions and or concerns about lessons, grades, and expectations. Use the parent and student evaluations to provide feedback to the teachers. These will be posted each Monday, and we ask they are completed by Wednesday of the same week. This information is reviewed daily by the teachers and administrators. As expected, the comments are varied and different for the same teachers. The teachers are trying to provide education in a meaningful and productive way, and the feedback is important for improving on what we are doing. Thank you again for everything and if you have questions please let us know.
Educationally yours,
Jon Davis, Superintendent